FAMILY MEMBERS TESTIMONIAL AUGUST 2017
Thank you for your condolences and care you gave to J (MG)
On behalf of the C & L families. I would like to say thank you and the team of carers who visited RC every day. Thank you for the care you and your team provided (GL)
 FAMILY MEMBERS TESTIMONIAL JULY 2017
"Both X and I appreciate Sarah's professionalism." (WJ)
"A very professional and caring service" (WJ)
 FAMILY MEMBERS TESTIMONIAL JUNE 2017
"All my carers are friendly and helpful if I need it" (DB)
"Thank you for making my parents move to North Walsham comfortably." (GL)
"Very professional and give wonderful care to our father. He enjoys their company. Always ready to help." (BH)
"All I can say is the service Extra Care provide is excellent, could not manage without Sarah and her girls. Staff are always caring and very friendly. We know our dad is safe in their care." (BH)
"Mrs X carer is always so thoughtful" (FC)
SERVICE USERS TESTIMONIAL JUNE 2017
"We have had a good year" JT
FAMILY MEMBERS TESTIMONIAL MAY 2017
"Sarah & Staff. Thank you for all your care and kindness shown to M. He looked forward to your visits morning and evening. If we had taken him out for the day, he always said "I must be home for when my nurses come." Thank you for all most sincerely. You do an excellent job- keep up the good work. All good wishes." (BH)
Extra Care Mobility 
Extra Care Mobility is a new local business within North Walsham which sells daily living aids, specialist dementia aids and mobility equipment. We are located within North Walsham Market Place. Norman Lamb MP will be visiting Extra Care Mobility on Thursday 18th May at 11:00 to officially open the shop. Check out our page on Extra Care Mobility.
Home care company backs campaign to recruit more carers
Caroline Kingdon
BBC Local Live
Posted at11:57
The county council hopes a new website will help solve the crisis in carer recruitment in Norfolk.
Sarah Thompson runs Extra Care Home Services in North Walsham. She says struggling to recruit carers but told BBC Radio Norfolk's Nick Conrad  is an "incredibly rewarding job".
"We want to get more people into the care profession, especially younger people as there's progression within the role," she said.
Sarah thinks the online campaign will make a difference and help a lot of people looking for positions in the care industry as it has the backing of the county council.
The level of support a lot of people need within their homes and in residential homes is incredibly tough… some people may find that too hard emotionally as well as physically."
Sarah Thompson Extra Care Home Services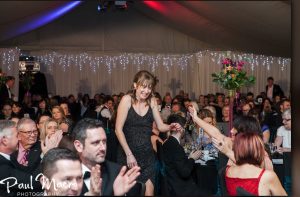 We are over the moon that we came home with not just one but two awards this year from The Norfolk Care Awards 2017. Our awards were for "Motivational Leadership" won by Sarah Thompson (Registered Manager) and "Rising Star" won by Alex Marks  (Deputy Manager).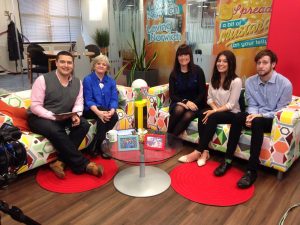 Check out Alex our "Rising Star"  on Mustard TV 7/2/17 for the Norfolk Care Awards 2017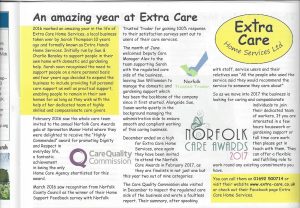 Check out the latest edition of The North Walsham Times issue no 511 January 28th 2017. (click to enlarge image)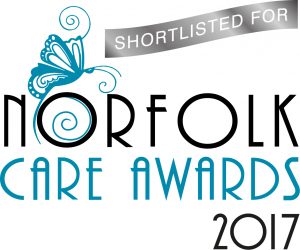 http://www.norfolkcareawards.co.uk
We were delighted to hear that we are shortlisted finalists in the Norfolk Care Awards 2017 to be held at Sprowston Manor Hotel on 23rd February 2017. This is a massive achievement in a year where there were the most ever nominations received. Photos to follow in February watch this space ……………
CUSTOMER TESTIMONIALS DECEMBER 2016
" A very professional team from the very start of looking after my parent, which in turn is a big help to the family" (SO)
" I am very pleased with the service" (SN)
" We are all extremely satisfied with all care given" (BH)
" All our gold star" (TR)
CUSTOMER TESTIMONIALS JULY 2016
We have been so blessed to have had the loving support of you and your girls over the last few years. Without you all, Mum would have been unable to stay for so long in her own home. We have such happy memories of you all we would like to thank you in particular Sarah for your professionalism, your great empathy & your utter devotion to Mum. She could not have received better care anywhere and we shall be forever grateful. With love P,J & families
"Everyone does an excellent job, so caring and helpful. Thank you so much" (BH)
"nothing negative! As always, huge praise for everyone involved" (AC)
" The service given to our father has been excellent" (BH)
"First class service care comes first. Thank you" (FC)
" I feel very confident that my mother is secure and her needs are understood. She enjoys the company and care from the majority of carers who support her. I am totally confident in the team to fulfil their responsibility to Mum but also to note any issues / changing needs, feed back to management and then to me. Thank you" (CT)
"very happy with the service"
"the service provided is 100%" (JC)
" Excellent service showing great care for my wishes and comfort" JE (Aug 2016)
North Walsham Home Care company awarded "Highly Commended" in the Norfolk Care Awards 2016.
Extra Care Home Services Ltd of North Walsham made it through the 156 nominations for this years Norfolk Care Awards to be awarded Highly Commended in the category "promoting dignity and respect in everyday life".
Rewarding the best of the best in adult social care across Norfolk. The 3rd Norfolk Care Awards was attended by over 300 people on 25th February 2016 at Sprowston Manor Hotel. We saw the best of the best receive recognition for the hard work and dedication they demonstrate day in, day out, while delivering care and support to the people of Norfolk. The awards demonstrated a wealth of dedication, inspiration and innovation. Harold Bodmer (Director of Community Services at Norfolk County Council) spoke passionately about how hard people in social care work and how committed they are to delivering the best possible care and support.
Sarah Thompson (owner & Registered Manager) said she was absolutely delighted that the company had made it through to the shortlisted finalists. To receive "Highly Commended" is an amazing achievement and accolade of the fantastic work the carers do to make a difference to the lives of the people we support.