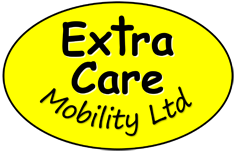 Extra Care Mobility opened in April at 24 Market Place North Walsham in the old House of Hobbies building to support customers who feel they have a need for aids around their home, somewhere where they can call in and discuss their problems. We stock and advise on the use of these gadgets and aids as well as signposting customers to other sources of support available locally. Owner of Extra Care Mobility Sarah Thompson also owns the business Extra Care Home Services Ltd and has done since 2006. Sarah's success was recognised in winning awards at the Norfolk Care Awards in 2016 and 2017. The experience she has gained since owning her home services business has given her an insight into the difficulties her clients face in day to day living and opening up the shop is a natural progression to providing a complementary service.
Many of us at some stage in our lives will need assistance with activities and skills around the home whether as a result of illness or injury, or because of advancing years. Daily living skills are those that we all take for granted in order to maintain dignity, our self respect and independence in our lives. When we are challenged with difficulties, unfortunately we may be tempted to try to overcome them ourselves or maybe we do not want to acknowledge that we are struggling on our own. This can have an adverse effect on our health or compromise our safety in our day to day living. Examples such as the risk of falls and injury especially in the elderly, due to increased frailty and poor mobility. Poor standards of hygiene may result from reduced mobility and dexterity or reduced cognitive function, resulting in low self esteem and loneliness. With the use of gadgets and aids around the home, people's lives can be transformed, promoting independence, resulting in an increased self esteem and the confidence to enjoy life.
Juilet Wright works alongside Sarah to help run Extra Care Mobility. As a retired RGN, Juilet has over 30 years experience of working in nursing homes and more recently in caring for elderly members of her family at home. As a volunteer with the Alzheimer's Society and the Dementia Cafe at Furze Hill House in North Walsham she is knowledgeable in caring for people with dementia and has personal experience of the difficulties faced by those with dementia and their families.
Extra Care Mobility stocks a wide rang of aids to help mobility, promote safety and other aspects of daily living. The needs of customers with impaired cognitive function are also catered for and many items can be ordered in for you to look at before purchasing. Bulky items such as wheelchairs, beds, rise and recline chairs etc may be delivered to you in North Walsham free of charge.
OPENING TIMES 
Please be aware that we do have to leave the office at times during the day to attend to visits to people in their own homes so we apologise if you find us closed for a short time during our opening hours 
MONDAY – 9am – 4.30pm
TUESDAY 9am – 4.30pm
WEDNESDAY 9-1
THURSDAY 9.am – 4.30pm 
FRIDAY – 9.am – 4.30pm
SATURDAY CLOSED
SUNDAY- CLOSED 
Please feel free to come in and discuss your requirements with Sarah or Juliet or telephone them on 01692 500714